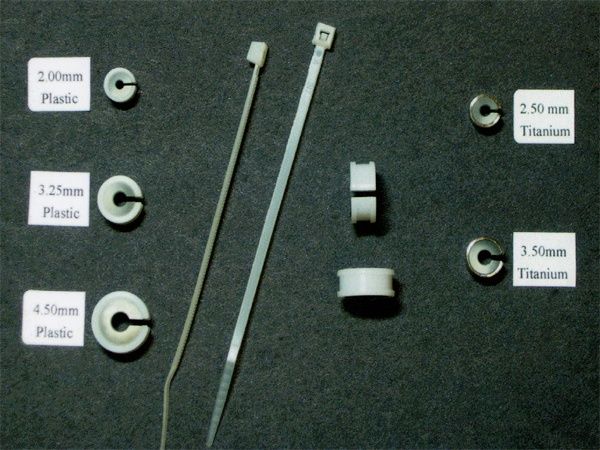 This is a device for gradual occlusion of blood flow. There is an inner ring of casein, which swells as it absorbs tissue fluid, inside a ring of stainless steel.
| Last Updated | Update Information | Size | Download |
| --- | --- | --- | --- |
Frequently Asked Questions
How does an ameroid constrictor blockade a blood vessel?

The casein in the central core absorbs water from around, and expands.
Thereby, a central hole (lumen) becomes narrow gradually and blockades a blood vessel.

How many days it takes to occlude a lumen?

The lumen will usually continue to occlude up to 10 - 14 days from start of test.