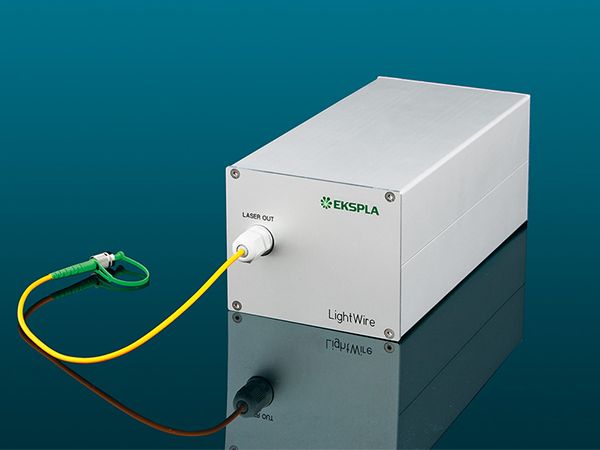 EKSPLA is introducing new line of picosecond fiber lasers. Monolithic polarization maintaining oscillator design translates into turn-key operation with no alignment or adjustments ever required. Wavelength tunability ensures that seed pulses are always perfectly spectrally overlapped with the amplification spectrum of your amplifier. Two versions are available: FP10 and FP100.
Specifications
Compact picosecond fiber lasaer
Model
LightWire FP10
LightWire FP100
Central wavelength
1064 nm/1053 nm(tunable±0.3 nm)
Pulse duration
2 ps/6 ps
Output power
>2 mW@2 ps/>4 mW@6 ps
>20 mW@2 ps/>80 mW@6 ps
Pulse energy
~0.1 nJ
~1 nJ
Pulse repetition rate
30 MHz
Polarization
Linear>100:1
Beam quality
TEM00 M2<1.1
Bandwidth:transform limited
<0.9 nm@2 ps/<0.3 nm@6 ps
Optical output
FC/APC connector or colllimated beam
Dimensions(stand-alone unit)
104(W)×50(H)×256(L) mm
Weight
<2 kg
Voltage
Voltage:100~240 VAC Single phase:50~60 Hz
Voltage:12 VDC
Ambient temperature/Relative humidity
Temperature:10~40℃(Non-condensing)
*Custom configurations are available on request. Please feel free to contact us by an email if you need more information.
| Last Updated | Update Information | Size | Download |
| --- | --- | --- | --- |
Frequently Asked Questions