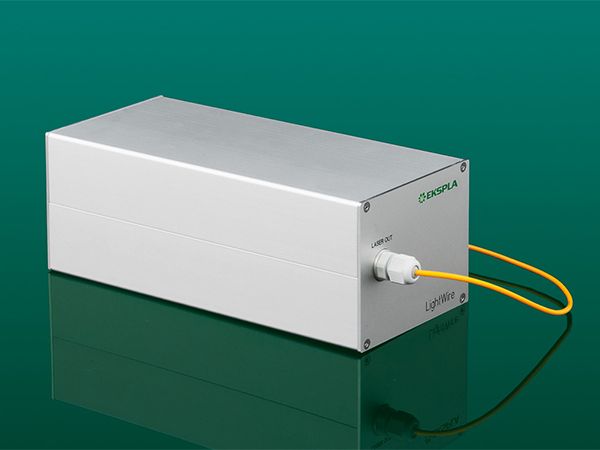 LightWire FF50 series is a cost effective turn-key femtosecond fiber laser system with femtosecond pulse fiber delivery all the way to your sample. Based on a well-established MOPA scheme, LightWire FF50 model laser delivers a reliable hands free operation due to all-in-fiber construction. HP option brings extra power needed for your experiment, Grating compressor (FemtoGrate) option gives you flexibility to deliver optimally compressed or chirped pulses to your sample. Dual fiber option is designed for TD-THz spectroscopy. It allows a direct fiber coupling to a detector/ emitter. Uncompressed seeder option delivers 3 ps linearly chirped pulses at 1030 nm for seeding Yb regenerative amplifiers.
Specifications
Compact femtosecond fiber lasaer
Model
LightWire FF50
LightWire FF50-dual
LightWire FF200
Central wavelength
1064 nm
Compressed pulse duration
<150 fs
<120 fs
Output power
>40 mW
>20 mW+20 mW
>200 mW
Pulse energy
>1 nJ
>0.5 nJ
>5 nJ
Pulse repetition rate
40 MHz
Bandwidth
15 nm
30 nm
Beam quality
TEM00 M2<1.5
Optical output
FC/APC
FC/APC×2
FC/APC
Dimensions(stand-alone unit)
104(W)×85(H)×228(L) mm
Weight
<3 kg
Voltage
100~240 VAC Single phase:50~60 Hz or 12 VDC
Ambient temperature/Relative humidity
Temperature:10~30℃(Non-condensing)
* Custom configurations are available on request. Please feel free to contact us by an email if you need more information.
| Last Updated | Update Information | Size | Download |
| --- | --- | --- | --- |
Frequently Asked Questions