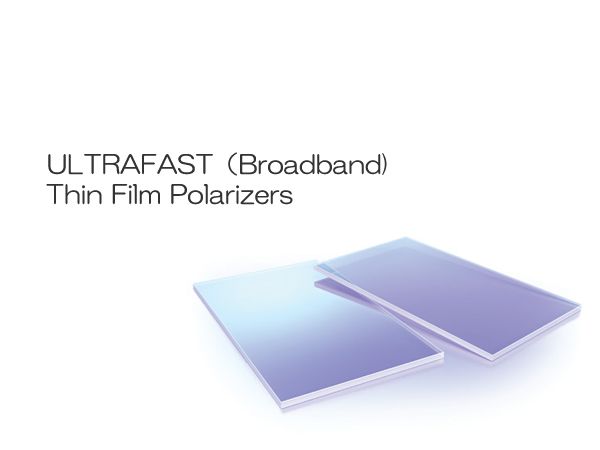 Standard thin film polarizers are designed for optimum performance in the 750 - 850 nm or 980 - 1090 nm range. Design of custom wavelength range is also available.
Ultrafast (Broadband) Thin Film Polarizers

*Efficiently separates the s- and p- polarization components
*Optimised for popular laser wavelengths
*Many broadband (ultrafast)thin film polarizers are available in stock.
| Last Updated | Update Information | Size | Download |
| --- | --- | --- | --- |
Frequently Asked Questions