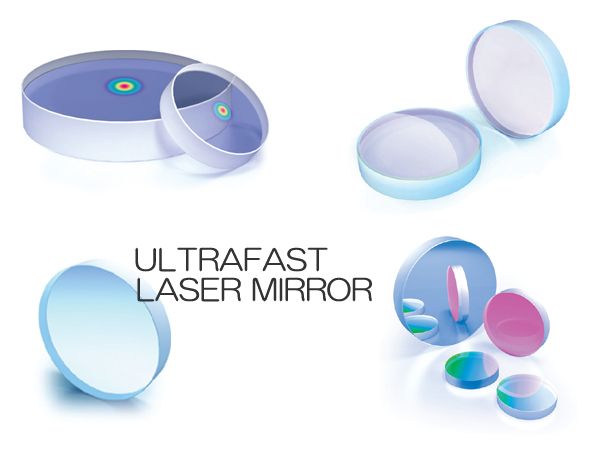 List of items
Variable Reflectivity Mirrors

*Improves beam shape adn quality
*Highest available central reflection value Rr(max)=50%
*Custome design (substrate shape, wedge, AR coating) available.
GTI Chirped Mirror

*Reflectivity up to 99.9 %
*Central wavelength tolerance up to 1 %
*GDD values ranges from 100 to 1500 fs2 for Yb:YAG laser type coatings according to customer specifdications.
Low GDD HR Mirror

*Designed for femtosecond applications to provide an optimised performance at centain wavelength adn certain angle of incidence(AOI).
*Multilayer coating stacks help to achieve the highest possible reflectivity.
*High Reflection coatings are used for external beam manipulation applications where even slight losses may be intolerable.
Low GDD Broadband HR Mirrors

*Provide an optimised performance at broad wavelength range.
*Designed to have minimal effect on pulse dispersion.
*Withstand high power applications due to low thermal coefficient.
| Last Updated | Update Information | Size | Download |
| --- | --- | --- | --- |
Frequently Asked Questions